SPECIAL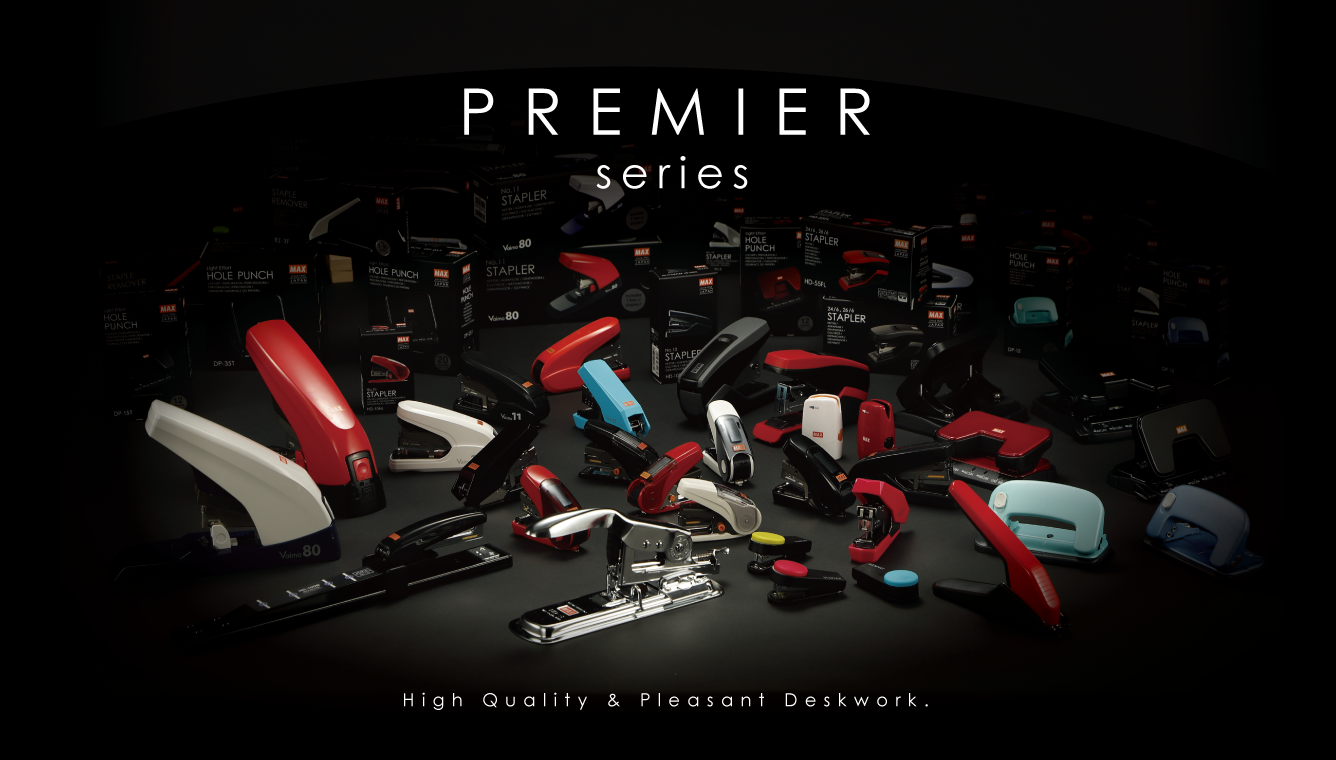 What's Premier Series
Premier Series is our unique & recommended products packaged in
sophisticated black paper boxes with a special design.
We are launching the Premier Series to build brand awareness of MAX's high quality and functionality.

Multi function
We have developed many new technology like light effort stapling /
hole punching and flat clinch mechanism.

Convenient and user-friendly
Our unique functions like storage for spare staple and special coating
for preventing finger prints give you a convenient and pleasant use.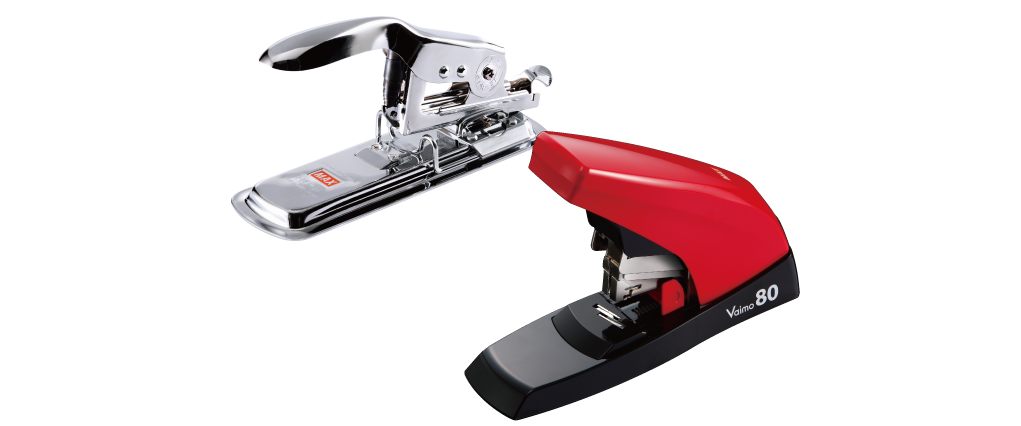 Traditional and innovative design
We have sold and manufactured more than 500 million staplers over half a century.
We pioneered the world's first "flat clinch stapler", and continue to strive towards ultimate quality for your consistent pleasant use.